Heard the buzz about the new 2020 Mustang Shelby? Wondering if the newest Mustang in the iconic lineup will deliver? In this article, the car enthusiasts at Woody Folsom Ford discuss what they know so far about this upcoming Mustang model. Read on to get the latest facts and get excited for this all new powerful Mustang to roar onto showroom floors. 




The Ford Super Duty pickup truck is better than ever before. Whether you need a Ford tough truck to tow trailers from worksite to worksite or a versatile pickup to haul equipment over rugged terrains the Ford F-Series has what you need. Be sure to check here for these frequently asked questions on America's favorite pickup truck or call our expert sales team in Baxley at 855-675-1053 six days a week.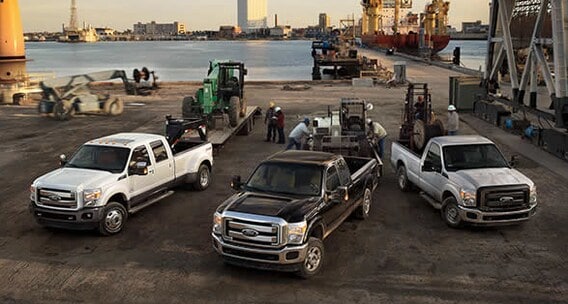 Picking out the right pickup truck is the easy part. The Ford Super Duty truck is America's favorite pickup, skillfully crafted to work harder so you don't have to. The hard part is finding out which cab and trim is best for your needs, whether its best in class capabilities to tow and haul supplies or simply a versatile, tough truck to handle big workloads. We're here to help! Both the Ford F-350 and Ford F-450 offer plenty of options for your every work truck solution. Compare both models and call us 855-675-1053 to find out more.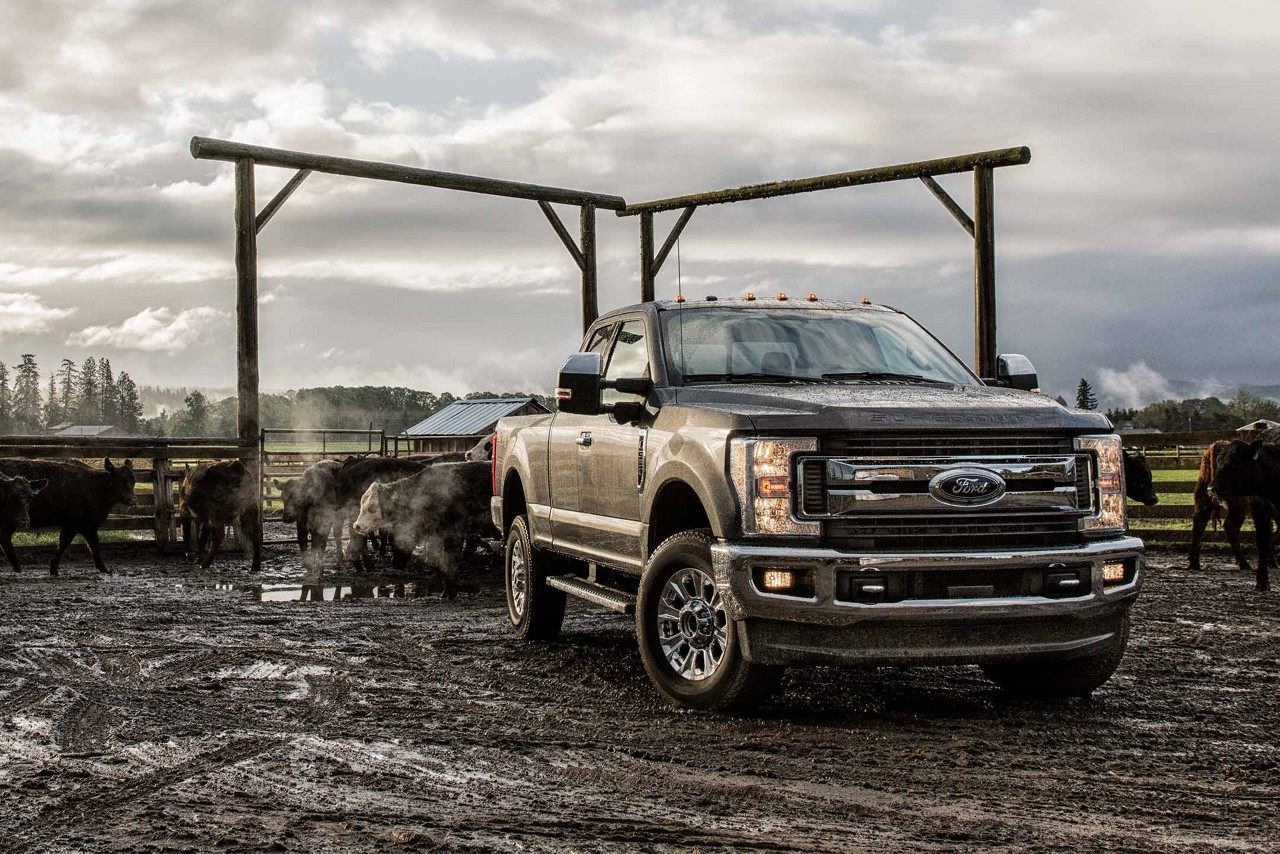 ---
The Ford Super Duty pickup was already America's favorite truck, and now it's even better. The Ford F-Series pickup gets a new look and new powertrain option in 2020 all designed to work harder so you don't have to. You'll have options in trims, from the Ford F-250 to the all-new F-600 Super Duty Chassis, that provide power unmatched in its class. Loaded with value and innovative safety technology, the 2020 Ford Super Duty is more reliable and dependable than ever before. Give us a call at 855-675-1053 or swing on by our 1633 Golden Isles West location in Baxley to find out why the Ford Super Duty  is the pickup for you!










    
---
For the last 40 years, the Ford F-150 has proudly held the title as America's best-selling truck. The F-150 has consistently delivered the goods in terms of dependable reputation, staggering performance, advanced engineering, interior comfort, and advanced safety technology. While everyone is likely to benefit from owning a new Ford F-150, which trim is right for you?


---
If you're in the market for a new 2019 Ford Super Duty (F-250, F-350, or F-450) truck, one thing is for certain-size and capability matter. Even though you're looking for a truck to do the heavy lifting, it doesn't mean you shouldn't expect some interior comforts and features. On the contrary, this masterful truck offers a full range of options and features depending on the trim package. To get a better understanding, let's take a close look at the different 2019 Ford Super Duty trim levels.




 

 

---
For more than 40 years, Ford's F-Series line has been the top-selling truck in the United States. Year after year, different competitors emerge with features that promise to dethrone the king-it has yet to happen.

However, one truck has made some noise in the marketplace-the 2019 GMC Sierra 1500. Let's take a closer look at the head-to-head matchup between the 2019 Ford F-150 and the 2019 GMC Sierra 1500. If you have questions or would like to schedule a test drive, contact the Ford Truck pros at Woody Folsom Ford!




---
The Ford F-Series is the popular vehicle product line in America. Those in the market for a new full-size truck might be eager to know about the differences between the 2019 Ford F-150 and F-250. Below we'll highlight the relative capabilities of each and focus on the areas in which they differ.




  




---
If you know anything about trucks, you probably know practically everything about the 2019 Ford F-150 and 2019 Chevrolet Silverado because these two are the most successful vehicles in America. Fresh off a THOROUGH redesign, the Silverado is fresher than its crosstown challenger. The F-150 was last revamped in 2015 when it added an all-aluminum body and bed. 







 
________________________________________________________________________
For over 40 years, Jack Roush Performance Engineering has delivered an entire line of Ford vehicles that simply outperforms and outclasses the field. Vehicles with the Roush treatment are still Fords, just faster, more powerful, and highly stylized. Let's take a closer look at some of the most popular Roush Performance vehicles offered at Woody Folsom Ford in Baxley, GA.


---

Woody Folsom Ford had a very special guest stop by the dealership on December 29th! Nashville country artist Cole Swindell visited Woody Folsom Ford's Baxley, GA dealership to meet and greet with fans, sign autographs, and take home his new truck!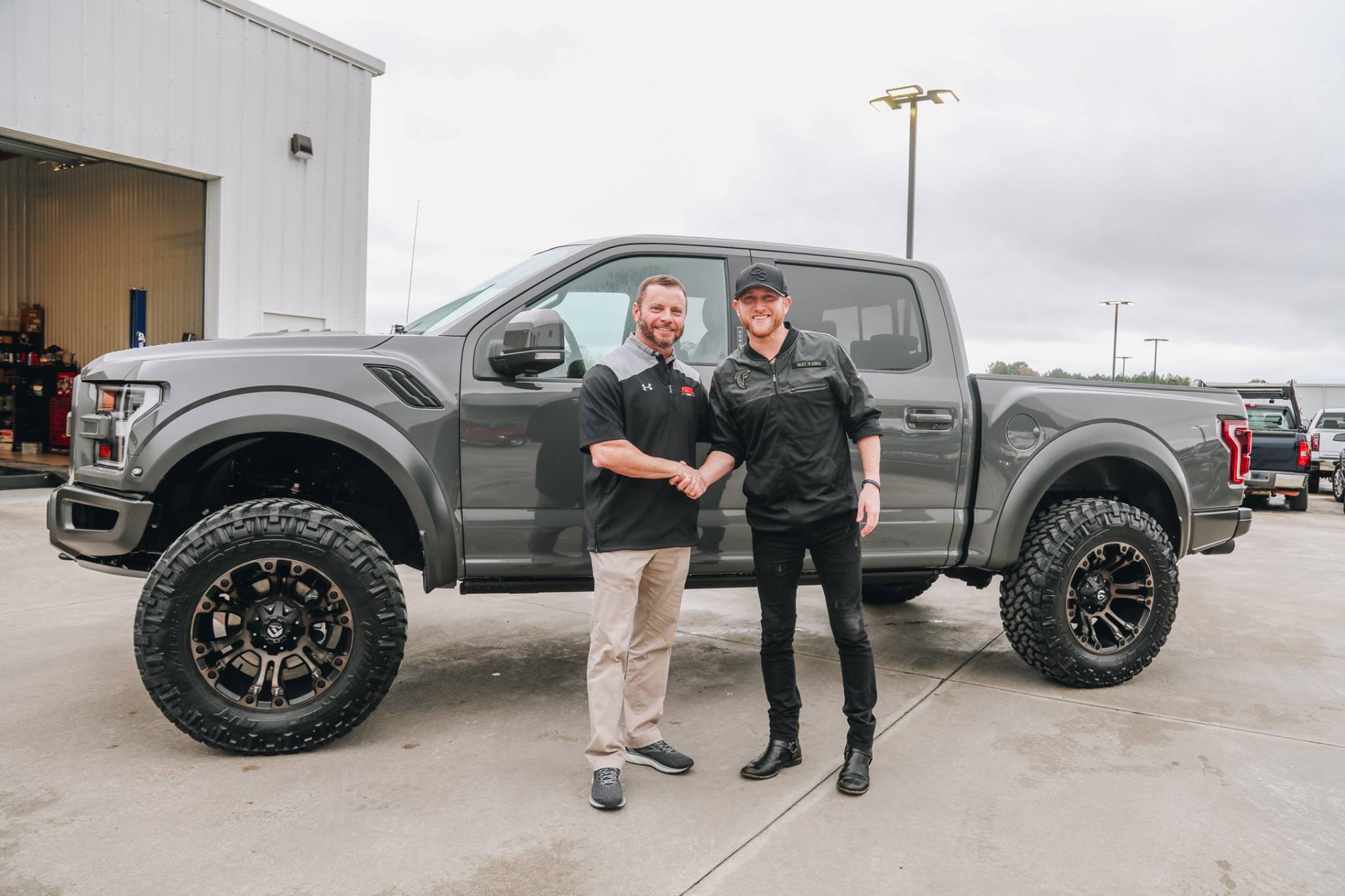 ---
Tax Benefits for Commercial Fords
Section 179 applies to cash vehicle  purchases, commercial loans and commercial leases of a new Ford vehicle from Woody Folsom Ford. Looking to learn more about Section 179 and how it can save your business money? Continue reading and give the Woody Folsom Ford commercial team a call.
---
The Top Ford SUV Options
Many of our customers are looking for fuel-efficient SUVs that are fun to drive and have the latest technology features. Fortunately, Ford has a number of popular SUVs with plenty of cargo room, powerful engines, and amenities that are perfect for the entire family.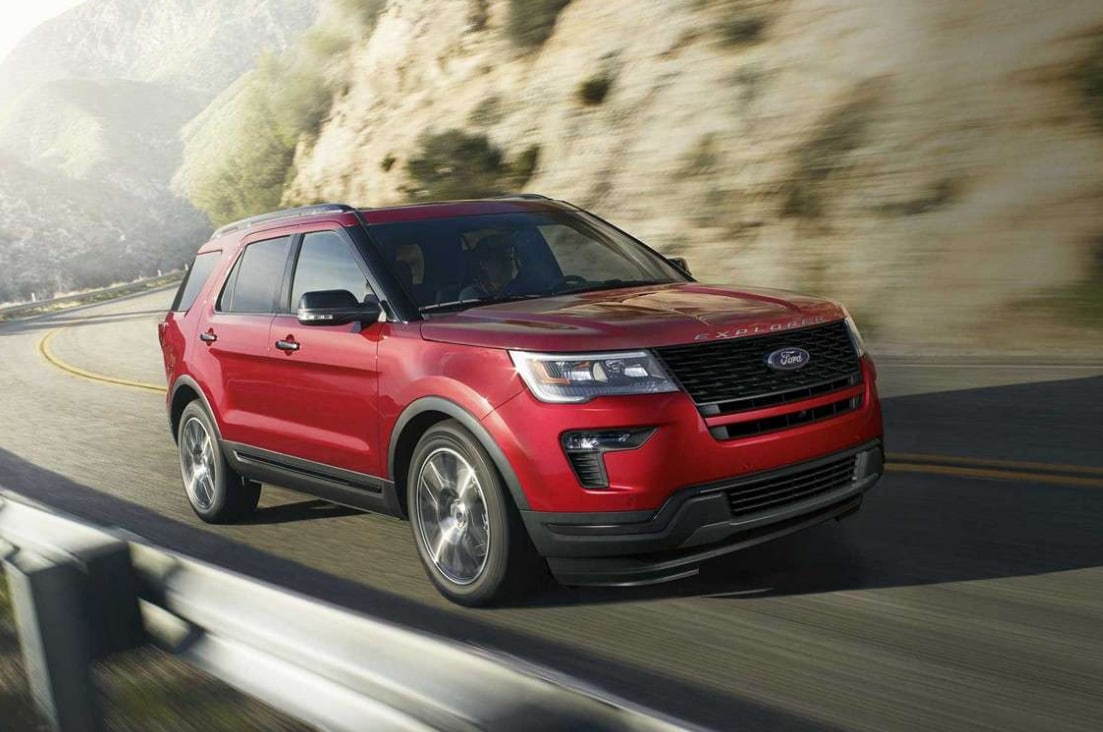 ---
Woody Folsom Ford Receives The Ford Motor Company President's Award - Again!
For the second year in a row, we've been awarded the Ford Motor Company President's Award. We are so thankful to our employees and customers! 
---
Shop the Best Ford Truck Inventory!  
Whether you are looking for a Ford F-150, Ford Super Duty, or other Ford truck, our dedicated sales team will help you find the best Ford truck to meet your needs. 
---
Test Drive Your Ford Car in Baxley!  
From spacious sedans like the Ford Fusion to sporty Ford Mustangs, and affordable Ford Fiesta's, we have a great selection of new Ford sedans and coupes with intelligent technology connectivity and advanced safety features.
---

Commercial Tax Write Offs for Ford Work Trucks
Did you know that you can get a tax break when you buy a commercial vehicle from Woody Folsom Ford?  That's right! If you are a small business and you purchase or lease a new Ford truck for business purposes, you can take advantage of the IRS Section 179 and get a tax write off!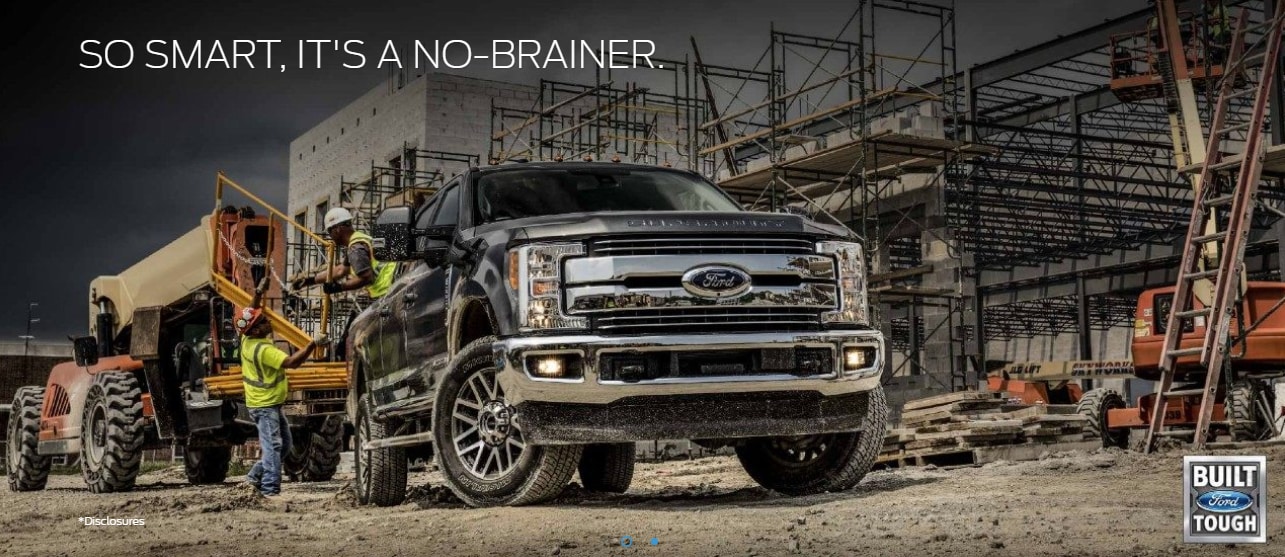 ---
About the Ford GT
The Ford GT is the supercar of America, taking on one racetrack at a time. See why we here at Woody Folsom Ford are obsessed with this sophisticated supercar at Woody Folsom Ford today!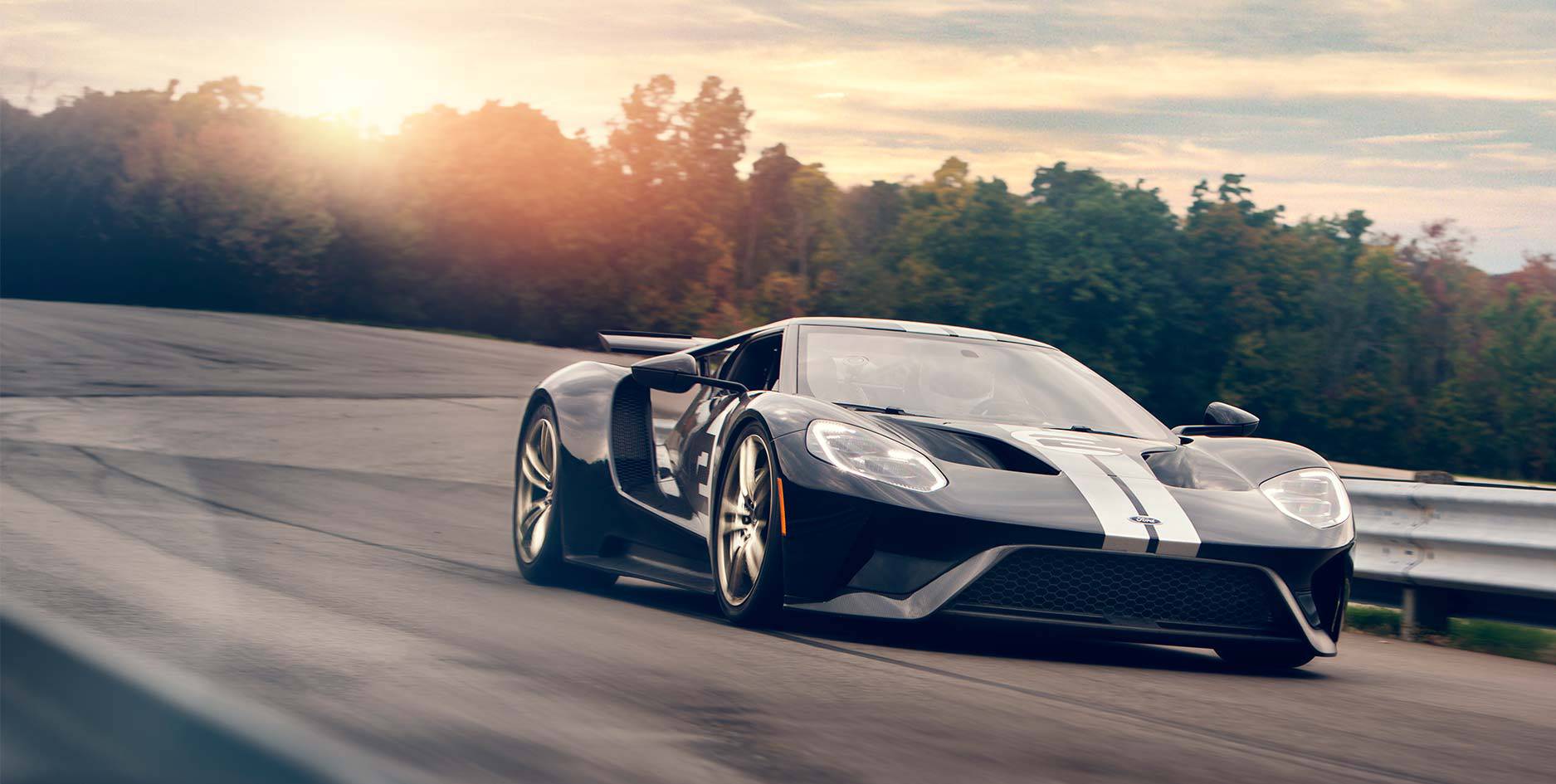 ---
The New Ford F-150 Police Responder
Bad boys, bad boys. Whatcha gonna do when they come for you? The new 2018 Ford F-150 Police Responder is giving the boys in blue a newer and faster way to catch criminals - on the roads and off.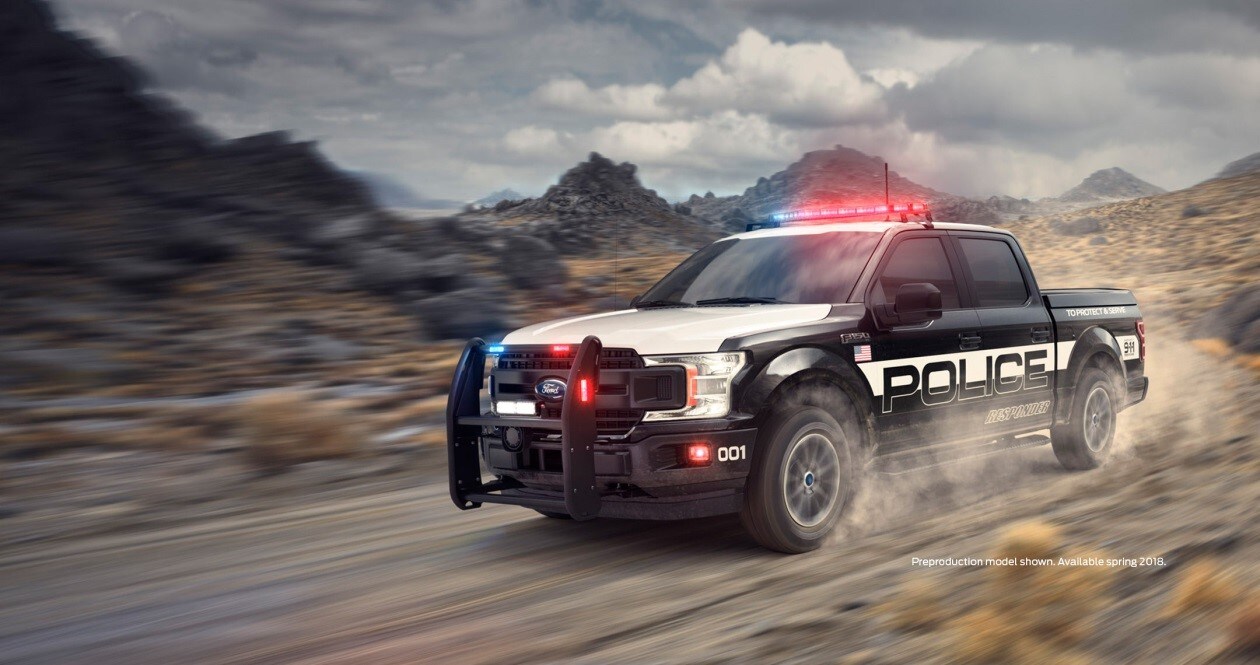 ---
Ford Celebrating Trucks for 100 Years
Ford has been creating and celebrating trucks for 100 years! Since the first Model TT 
in 1917, the Ford emblem has come 
a long way to the F-150 and F-150 Raptor we know and love today.