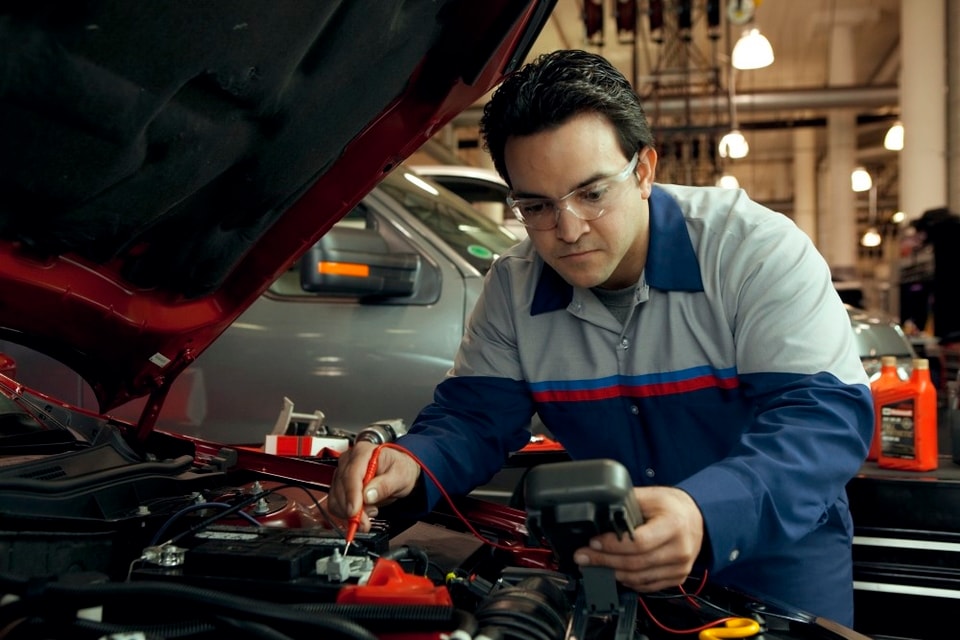 The Importance of Service Intervals & Why You Should Not Miss One
Expert Service Tips from Woody Folsom Ford in Baxley, GA
It's every driver's responsibility in Baxley to ensure that their vehicle receives proper care at the correct service intervals. Neglecting to do so, or missing a service interval regularly, is a recipe for disaster that could lead you to break down more frequently. But at Woody Folsom Ford, we're here to make sure that never happens. As we embrace the beginnings of Spring in Georgia, now is the perfect time to get your vehicle serviced by the experts at Woody Folsom Ford.
Why Service Intervals Matter
Routine service and automotive repair are two things that every vehicle needs in Jesup. When the going gets tough, it's up to you to see that your vehicle gets repaired and worked on with respect to your vehicle's pre-determined intervals. Service intervals are designed to help you never miss a service appointment for your Ford and are super easy to follow.
Service intervals matter because they help keep your vehicle in top shape throughout all four seasons. The more time you drive, the more often you'll have to manage your service intervals, including changing the oil, rotating the tires, and changing the battery. Without specific time intervals outlined for Ford service, it would be difficult for anyone to determine the right time to get your vehicle serviced.
Routine Service Tips for Your Ford in Ludowici
Adhering to Ford's recommended service intervals - you can find this information listed in your owner's manual - is the best way to keep up with your vehicle. Whether you drive a Ford car, truck, SUV, or cargo van, routine service intervals are generally the same but vary considerably depending on how much time you spend driving.
For Ford owners in Lyons looking to get a jump start on prioritizing service this Spring, the experts at Woody Folsom Ford are here to help. We've compiled a list of useful routine service tips that, when performed at the proper interval, are certified to help enhance and elevate your Ford's longevity and health, including:
Oil & Filter Change - Woody Folsom Ford recommends getting your oil and oil filter changed at least every 7,500 miles
Tire Rotation - Getting your tires rotated every 6,000 miles is the best way to maintain tread and promote tire longevity
Battery Replacement - Most car batteries are certified to last between two and three years; consult your owner's manual or ask one of our mechanics to check the status of your battery
Replenish Engine Fluids - It's best practice to get in the habit of replenishing your engine's primary fluids on time by inspecting your reservoirs at least once a month
Replace Air Filters - As Winter's thaw makes way for fresh flowers this Spring, it's recommended that you get your air filters checked and replaced once every six months
Benefits of Scheduling Service at Woody Folsom Ford
Proudly serving drivers from Blackshear and Hazlehurst, Woody Folsom Ford is Baxley's premier service facility that specializes in routine service and maintenance for all Ford models. If you're in the market for service and you're worried about missing a service interval, allow our team to help you stay on course with a customized routine service plan that fits your exact needs. We'll alert you when it's time to schedule service and ensure you never miss another important service interval ever again.
Contact Us to Learn More
For more information about the importance of routine service intervals, please call, click, or contact us online at Woody Folsom Ford to schedule a service appointment today! We look forward to working with you!