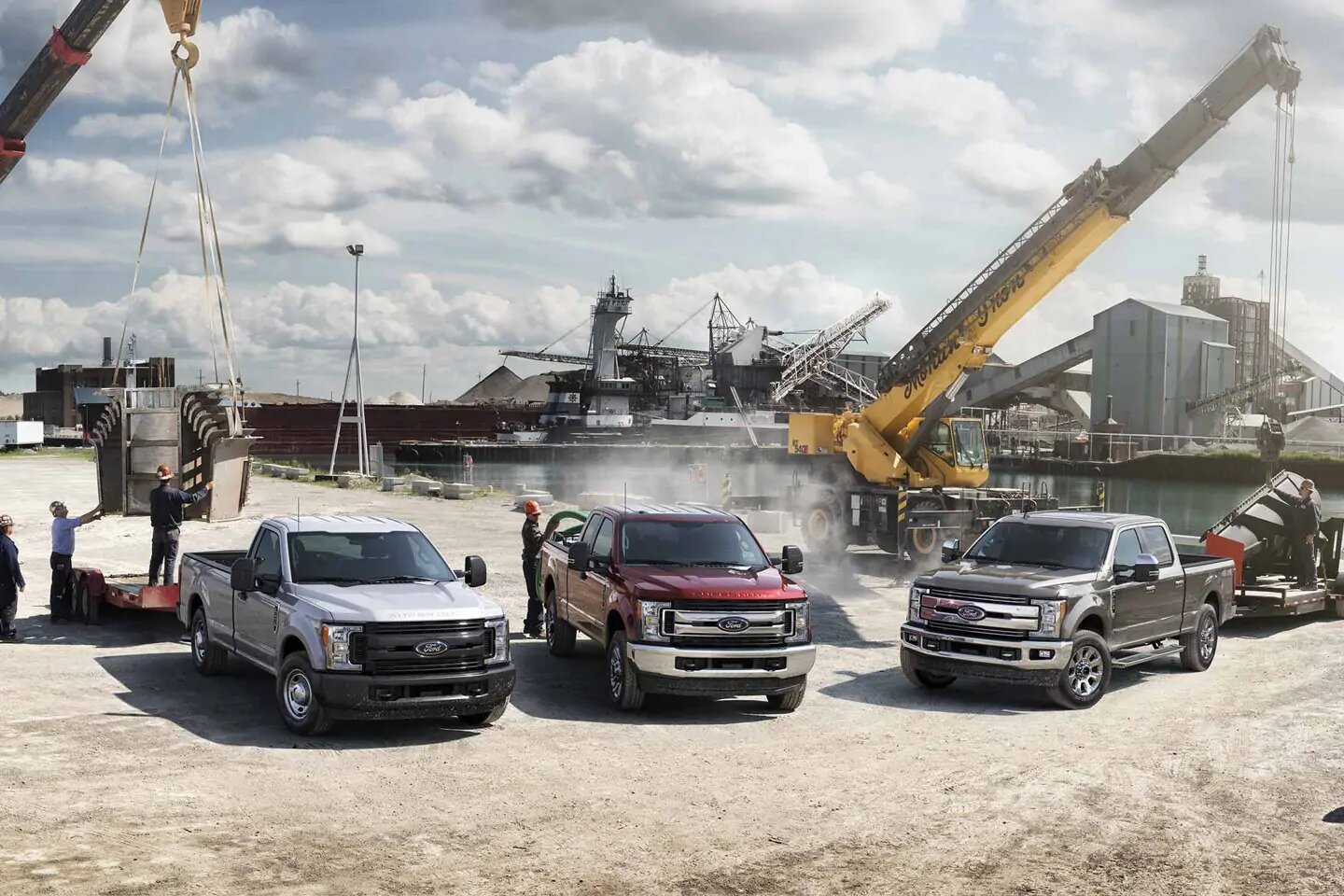 Picking out the right pickup truck is the easy part. The Ford Super Duty truck is America's favorite pickup, skillfully crafted to work harder so you don't have to. The hard part is finding out which cab and trim is best for your needs, whether its best in class capabilities to tow and haul supplies or simply a versatile, tough truck to handle big workloads. We're here to help! Both the Ford F-350 and Ford F-450 offer plenty of options for your every work truck solution. Compare both models and call us 855-675-1053 to find out more. 
The Ford F-350 and F-450 are Loaded with Muscle
Power. The reason most people choose the Ford Super Duty pickup is its unrivaled power. The Ford F-350 and the Ford F-450 both provide plenty all while keeping a smooth and comfortable ride. Both come with options for your engine, offering gas or V8 diesel, and while both are more than efficient, the turbodiesel will allow for the optimal towing capabilities. The F-350 revs up to 440 horsepower and allows you to haul 4,200 pounds while the Ford F-450 gets you up to 5,320 pounds of hauling capabilities with both providing nearly 21,000 pounds of towing capabilities. That's quite a bit of muscle under the hood so you can sit back and let the Ford Super Duty do the work for you.
Haul in Comfort with the Ford F-350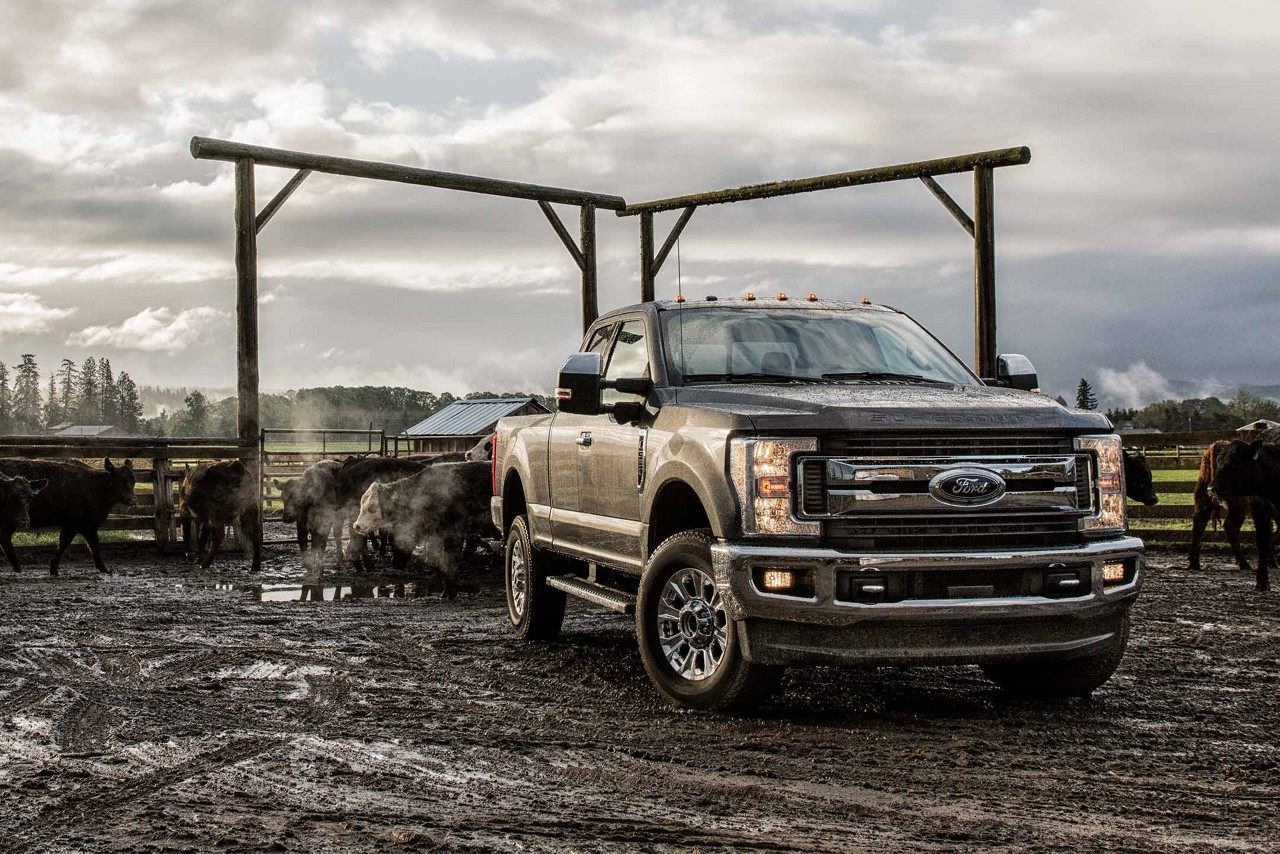 Don't get us wrong. You'll be surprised how dynamic and smooth the Ford F-450 handles when you consider how much you're towing behind you. With the Ford F-450 you'll have plenty of room for six in the crew cabin, but with the Ford F-350, you'll have a little more wiggle room, offering a regular cab if you just need an all-out work truck that doesn't need to sit six. Both offer 6.75 and 8-foot beds, so you won't have any shortage of space with the Ford Super Duty pickups.
Advanced Technology for Advanced Infotainment and Safety Features
You can make your Ford Super Duty pickup your office on the go. Thanks to innovative technology, like the 3 SYNC system offered in both the F-350 and F-450 truck, you can bring all the apps and music you need right to your fingertips. You can also get FordPass Connect to allow for WIFI as you travel. More importantly, with driver assist and tow assist features like trailer reverse guidance, pro-trailer backup assist, and blind-spot monitoring, you can haul with confidence and enjoy the ride.
Visit Your Baxley Ford F-Series Dealership Today!
Come find out for yourself. Swing on by our Baxley location at 1633 Golden Isles West and see which Ford Super Duty is best for you. Both are powerful pickups capable of handling the workload all week and a little adventure on the weekend. Loaded with Ford's renown value and reliability, the Ford Super Duty is the work truck for every solution. If you still have questions, contact our knowledgeable sales team six days a week at 855-675-1053.