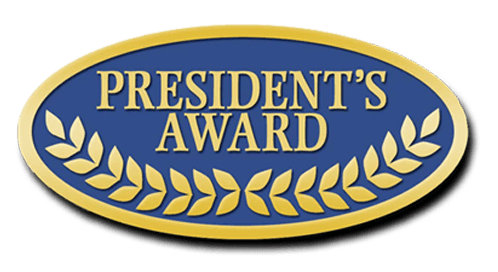 Woody Folsom Ford is very proud to announce we've been awarded the Ford Motor Company President's Award for the second year in a row. That's right - SECOND year in a row! We were chosen as one of 15 out 157 dealers in the metro Atlanta area to receive this honor. With 3,100 total Ford dealers in the nation, that makes us 1 out of 300 to claim this title!
We are so thankful to our staff members who provide the highest level of customer care and operational excellence day in and day out. Woody Folsom Ford is built by the understanding that hard work, attention to detail, and keeping the customer first will always pay off. This award would not be ours if not for the contributions that each one of our employees brings to our business.

Most importantly, we want to thank you. Without our customers, none of this would be possible. We are proud to serve Baxley and all surrounding areas. Providing excellent service is easy when your customers are as great as ours! To anyone who has walked through our doors: this award is for you, because of you.
Carrying this prestigious honor for another year means we're only going to work harder for the people who depend on us for impeccable Ford treatment. We hope you'll keep coming back to see why we're named one of the best in the country. We're already looking forward to making this announcement again next year - the third time's the charm!