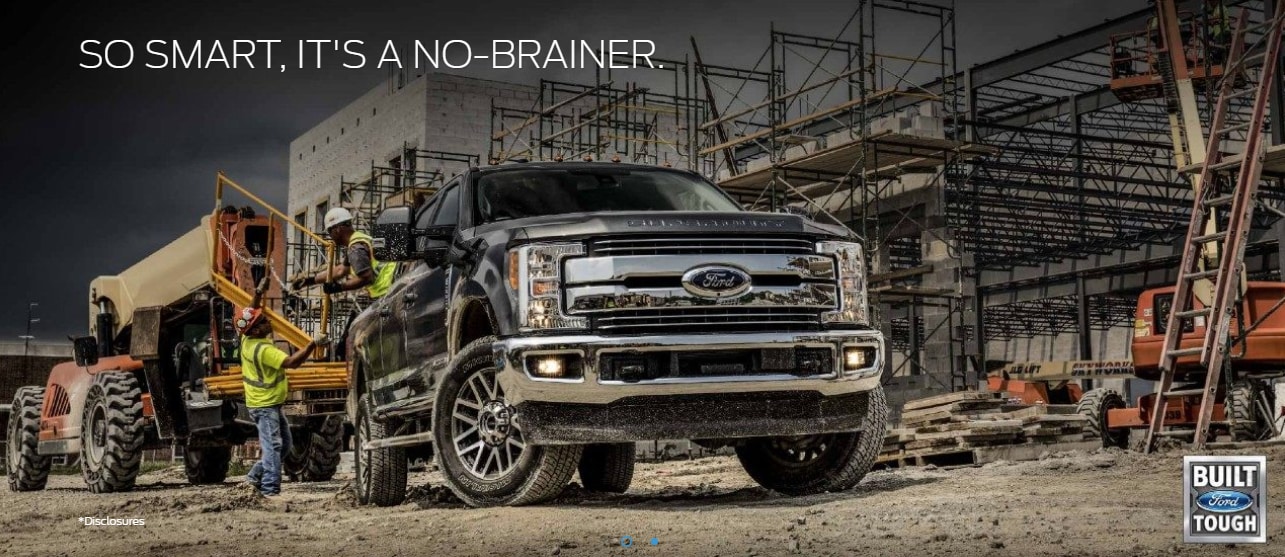 Did you know that you can get a tax break when you buy a commercial vehicle from Woody Folsom Ford? That's right! If you are a small business and you purchase or lease a new Ford truck for business purposes, you can take advantage of the IRS Section 179 and get a tax write off! 
At Woody Folsom Ford, we have the very best selection of work trucks by Ford including the
Ford F-150
,
Ford Super Duty
, and
Transit Connect
. Located in Baxley, GA, we proudly have the best inventory of work trucks and commercial vehicles near Vidalia, Douglas, Valdosta and the surrounding areas. 
Learn more about the Section 179 tax write off, then visit our dealership to learn more about our commercial inventory.
Ford Section 179 Tax Benefits for Commercial Vehicles near Baxley, GA
Under the IRS Section 179 tax code, many small businesses that invest in new equipment can write off up to $500,000 of these purchases on their IRS tax returns! Eligible new Ford Vehicles include:
Up to 100% of the purchase cost in the first year: The F-150 (6.5-ft. or 8-ft. bed), The F-250, F-350 Super Duty, and Transit Van.
Up to $25,000 of the purchase cost in the first year: Ford Expedition, F-150 SuperCrew, and Transit Wagon.
Up to $11,560 in the first year: Transit Connect Vans and Transit Connect Wagons
Up to $11,160 in the first year: Ford Edge, Flex, Escape, Focus, Explorer, Fusion, Fiesta, and Taurus 
If you've purchase a qualifying Ford vehicle, you may be able to write off up to the full purchase price from your gross taxable income!
Details of the Ford Section 179 Tax Benefit
It's important to note that the Ford commercial vehicle must be used at least 50% for business, based on mileage, in the first year it is placed in service. So, if you are using your Ford vehicle for personal and business use, the cost eligible for the deduction would be the percentage used for business.
Shop Commercial Vehicles at Woody Folsom Ford in Baxley, GA
There's no better time to get your commercial work vehicle with the Section 179 tax benefit! If you are looking for a reliable, heavy-duty commercial vehicle near Douglas, Valdosta, Vidalia, and the surrounding areas, visit Woody Folsom Ford. 
As the largest commercial vehicle dealership in Georgia, we have the newest Ford trucks, cutaways, and vans at the lowest price. Our dedicated sales and financing team will help you find the best Ford commercial vehicle for your needs and get you a great auto loan rate. 
Browse our
inventory of Ford work trucks
to take advantage of the Section 179 write off, then visit our dealership in Baxley, GA to learn more about our inventory.