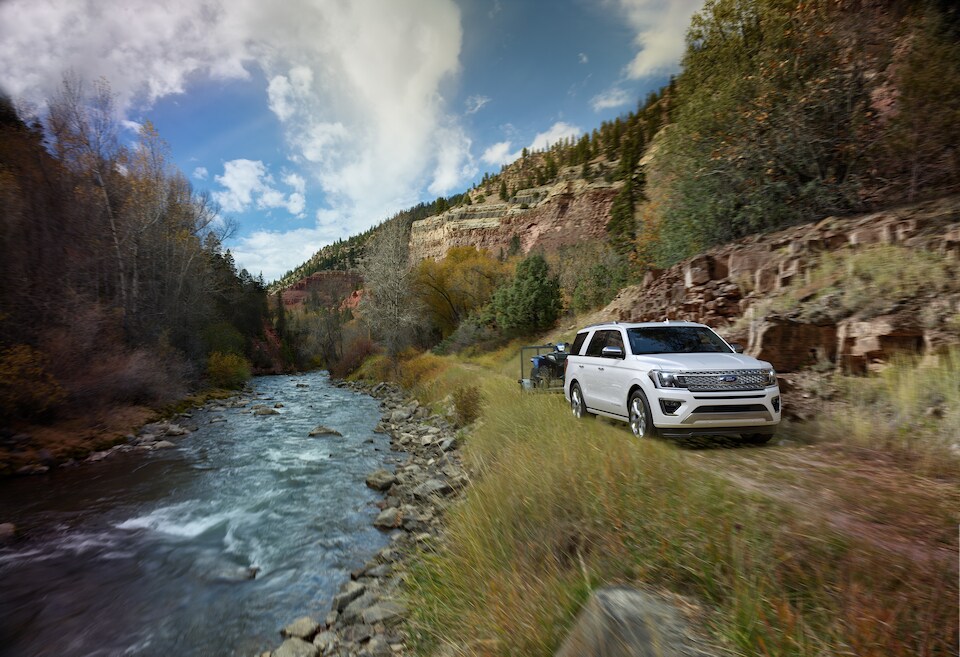 2019 Expedition: Ford's New Full-Size SUV
For some drivers near Whitecross and Brunswick, size mattes in a vehicle. They're looking for big SUVs with big capability. In that case, the new 2019 Ford Expedition is a perfect choice. This full-size SUV gives you all of the space, power, and capability that you need.
Power and Performance
You might look at the new 2019 Expedition and assume that the large SUV has an old-school naturally aspirated V8 under the hood, but that's not the case. Instead, Ford has opted for a more advanced powerplant. The 3.5-liter EcoBoost V6 first gained popularity in the F-150 Raptor, and it's now offered standard in the 2019 Expedition.
The twin-turbo V6 puts out some impressive power numbers. Its 375 horsepower is impressive enough, but torque is where the engine really shows its colors. You'll get an amazing 470 pound-feet of torque in the new Expedition.