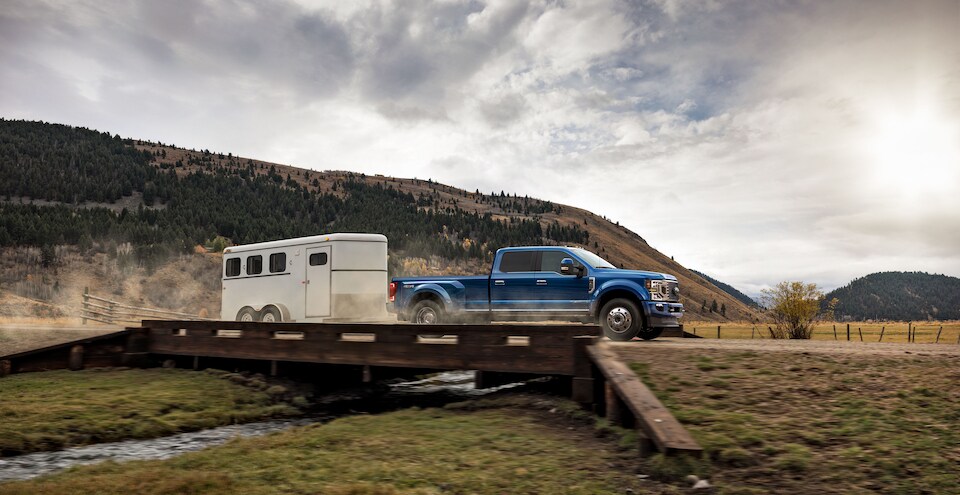 The Ford F-450 Super Duty for Sale Near Brunswick
Ford has been producing some of the most powerful, capable, and reliable trucks for decades. Right up near the top of that list is the exceedingly tough Ford F-450 Super Duty. Read on to learn more about what makes the new F-450 Super Duty the right truck for you and your business needs.
Performance and Power
The one-ton Ford F-450 is built to haul a considerable amount of cargo and, depending on the trim level Vidalia shoppers choose, it can haul it in style. You can rely on the V8 gasoline engine to produce 385 horsepower and the Power Stroke® turbo-diesel engine promises an output of 475 horsepower. Properly equipped F-450 Super Duty trucks will tow up to 24,200 pounds.
Interior/Trim Packages
The new Ford F-450 is available in six trim levels that can be described as ranging from utilitarian to luxurious. You can also order the F450 as a regular cab (two-door), a crew cab (four-door), a chassis cab (flatbed), or as a dually. Whitecross shoppers also have the choice of a two-wheel drive truck or four-wheel drive. Regardless, you will be rewarded with over 900 pound-feet of torque from the diesel engine and the toughness and capability only Ford can provide.
The XL is the base model of the Ford F450. "Base" model need not mean "stripped down." You'll find adequate power and comfort in the XL F-450. You can choose between a regular cab and a crew cab, and four-wheel drive is also an option for both types of truck.
With a crew cab, Douglas drivers will get extra seating, which is great when you are hauling your co-workers or family members as well as cargo. The XL includes a touchscreen infotainment system that helps you to get where you're going safely. Driver assist software is standard on the XL.