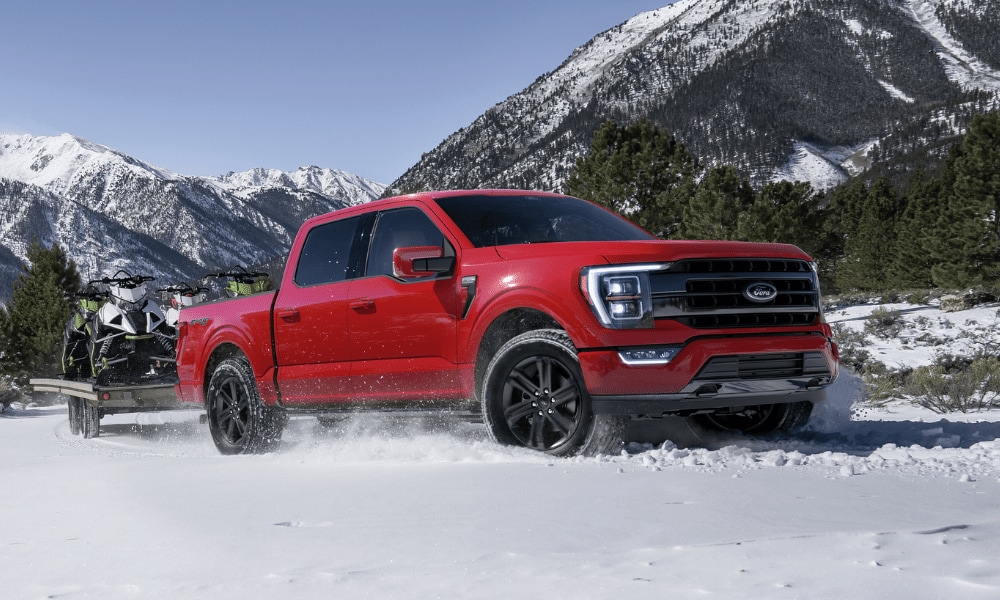 The Ford F-150 is one of the most iconic truck brands on the market. With ample interior seating space, remarkable power, and a high payload capacity, there's nothing you can't handle on the Baxley roads in this beauty.  

Explore the features that make this powerhouse pickup truck a force to be reckoned with at Woody Folsom Ford, and visit us to explore our inventory and find the perfect Ford F-150 for you. At Woody Folsom Ford, we want to help you find the Ford F-150 that's perfect for your everyday jobs and travels. Let us help you get behind the wheel of a brand-new Ford F-150 today.


Feel the Power of the Ford F-150
The Ford F-150 starts out at $28,940 MSRP, and you get plenty of bang for every buck. The F-150 can tow up to 14,000 pounds when properly equipped, the best in its class.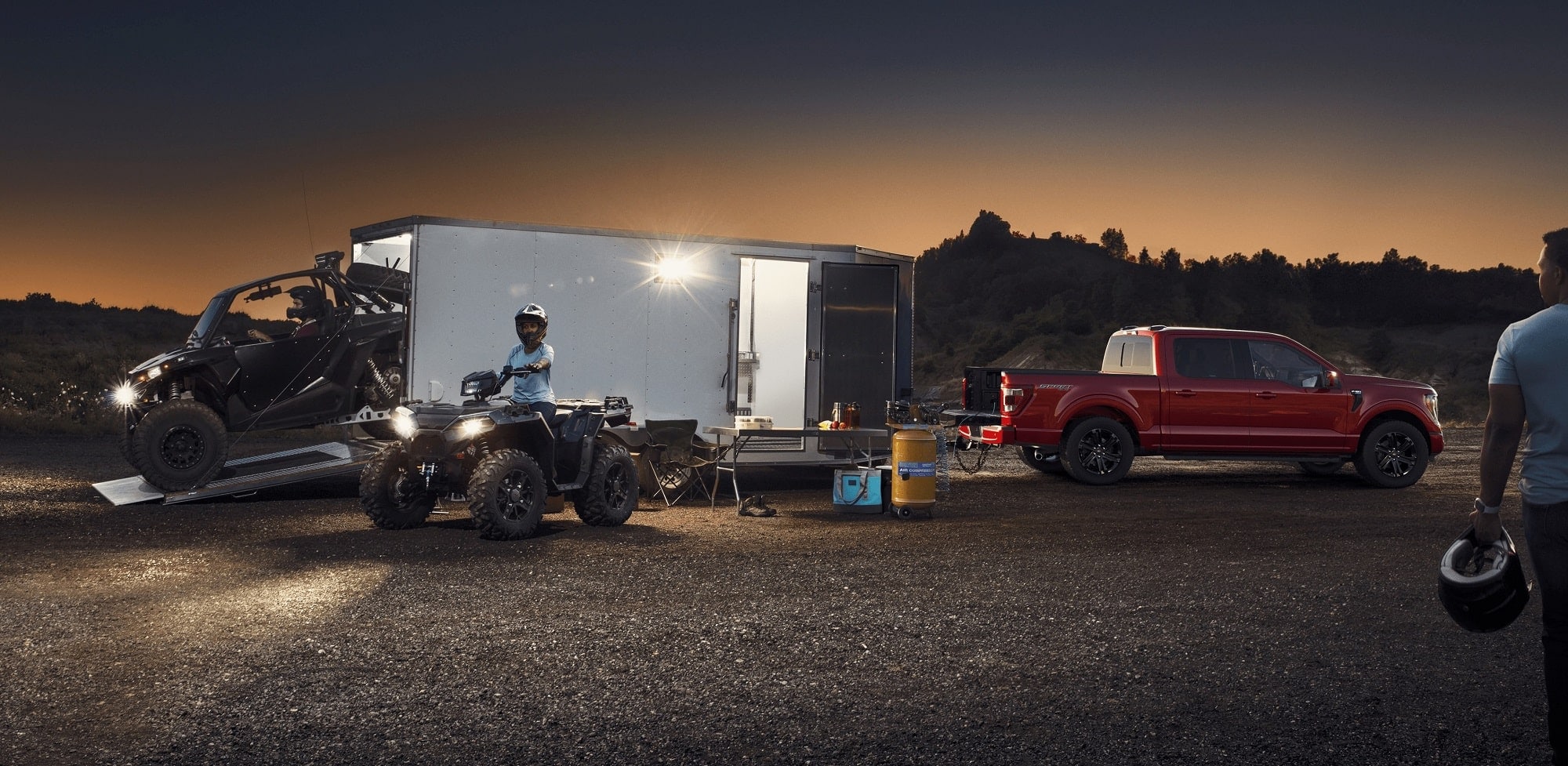 The F-150 also has a best-in-class payload capacity of 3,325 pounds, allowing you to haul all of your heaviest job supplies or camping essentials without breaking a sweat. It's easy to see why the Ford F-150 has earned its reputation as one of the heavy hitters in the truck game.
Get Comfy Inside the Cabin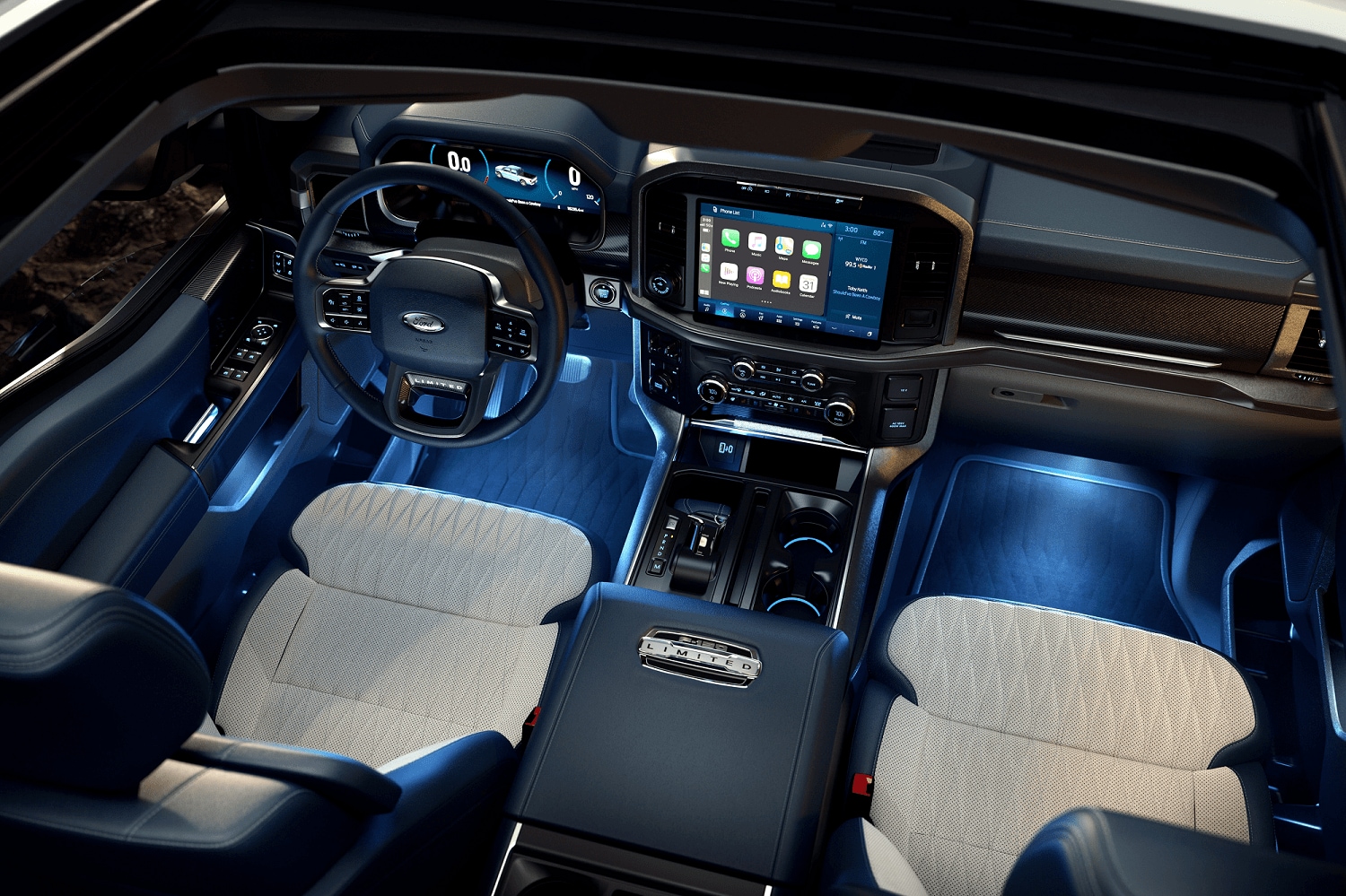 The Ford F-150 isn't just one of the most powerful pickup trucks on the market, it's also one of the most comfortable. The Ford F-150 can seat up to six passengers with plenty of room to spare on those long Baxley trips. Plus, you can also enjoy touchscreen navigation to help get you where you need to go easily and efficiently. Trailer coverage allows you to monitor the condition of your trailer while behind the wheel inside the Ford F-150.  

The cabin of the Ford F-150 will make you feel at home wherever you go.
Stay Safe with the Ford F-150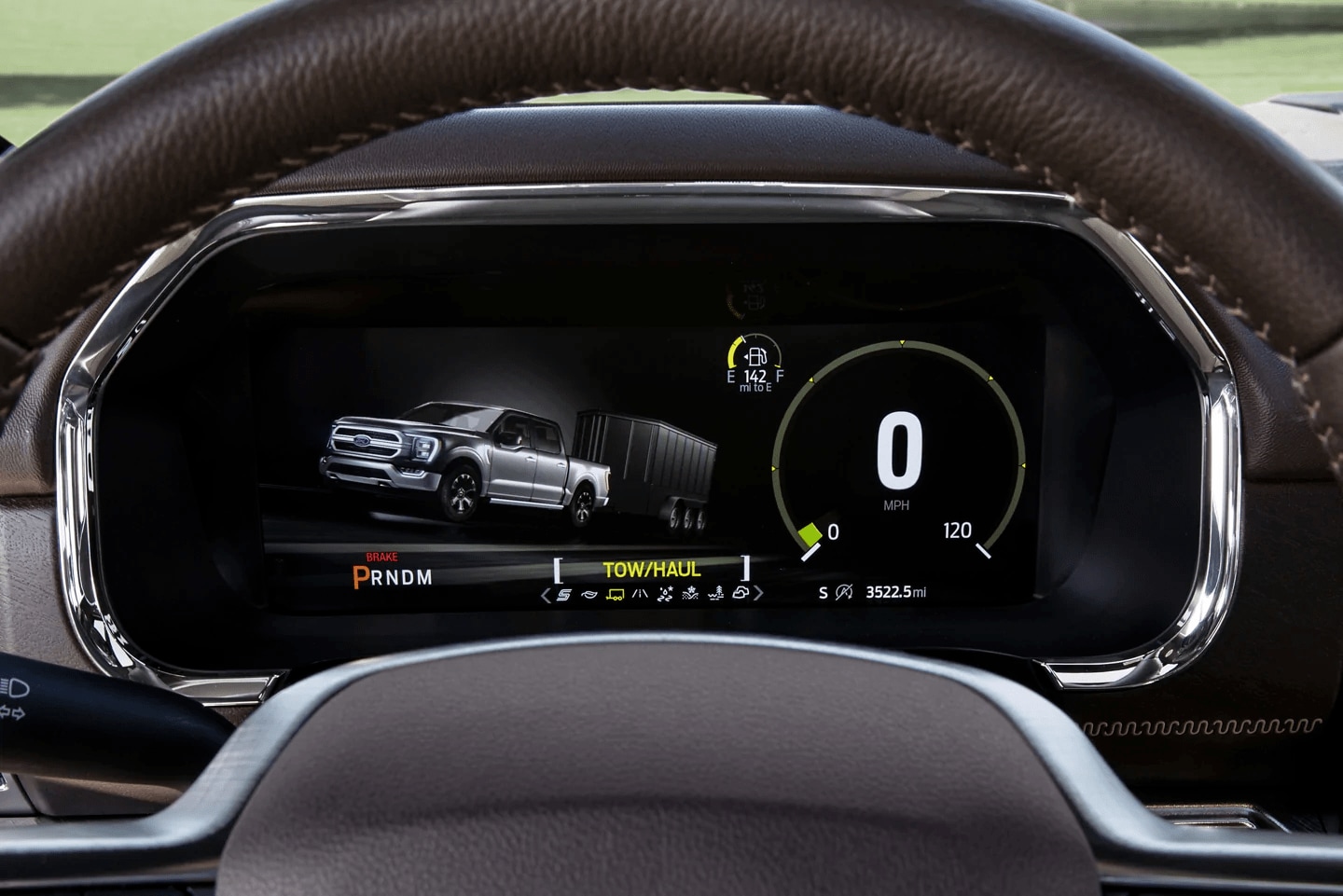 The Ford F-150 has the latest and most advanced safety features to help keep you and your passengers safe and secure on every trip. Auto high-beam headlamps help make even the darkest roads clear as day and help you see clearer than ever. Pre-collision assist monitors traffic in front of your vehicle and applies the brakes if it detects that a collision is likely to occur. Lane-keeping assist helps alert you if you are changing lanes too early or without using your turning signal and balances your truck back into the original lane.  

The Ford F-150 is built with safety in mind, so you can focus on what's most important.
Find Your Ford F-150 at Woody Folsom Ford
Now that you know a little more about the Ford F-150, you can visit Woody Folsom Ford right here in Baxley or contact us online to explore our Ford F-150 inventory and find the right Ford F-150 pickup truck for you. Let us help make it easier and more affordable to find a new Ford F-150 in the Baxley area.